Commercial Kitchen Cleaning Services for Spokane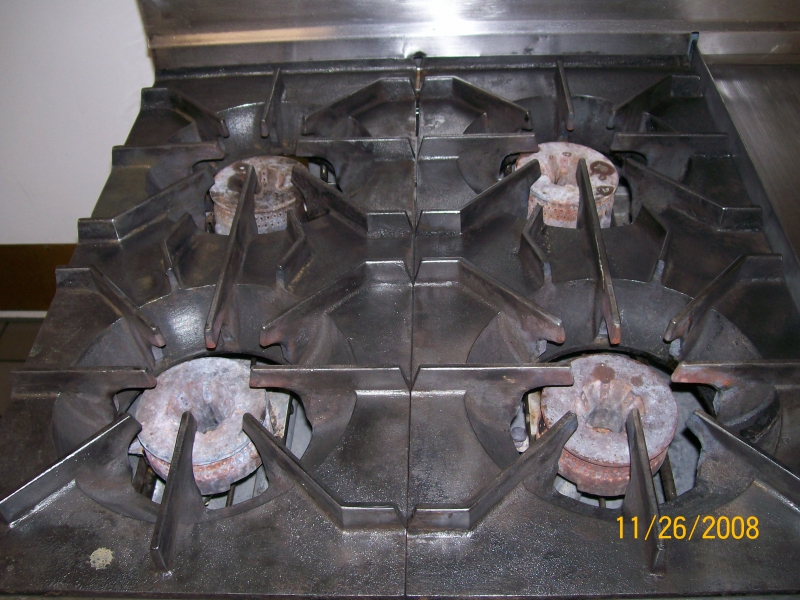 A and R Hoods provides full and partial kitchen cleanings.
Kitchen cleaning can include any or all of the following:
Floor Cleaning
Wall Cleaning
Ceiling Cleaning
Walk-ins and Refrigeration Cleaning
Oven Cleaning
Grill Cleaning
Broiler Cleaning
Stove Cleaning or Equipment Cleaning
Counters, Shelves and any other items that you may need cleaned!
We will clean anything-anywhere-anytime.
Restaurant Cleaning Company for Spokane Commercial Kitchens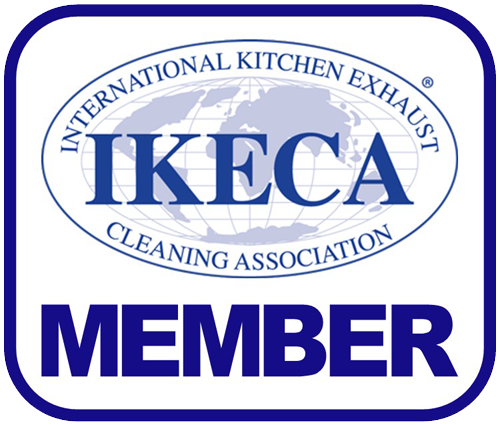 We offer 3 options when it comes to having your kitchen equipment cleaned:
Surface Clean – Surface cleaning includes cleaning the outside of the equipment without breaking it down. We will scrape, steam clean and use wire wheels to clean equipment. We will then light and adjust the pilot lights as needed. Equipment will have a 'like new' appearance.
Deep Clean – Deep cleaning includes taking the equipment outside and breaking it down as much as possible. We will scrape, steam clean, and use wire wheels to clean equipment. We will then reassemble and reinstall the equipment, hook up gas, light and adjust the pilot lights as needed. Equipment will have a 'like new' appearance. We like to have Commercial Restaurant Repair (CRR) come in and inspect the equipment and take care of anything that is broken or in need of maintenance. They can also advise you on whether a piece of equipment is worth saving. We don't want you spending money on a piece of equipment that is not going to last or work efficiently.
Turn Key - Did you just buy or lease a restaurant or business that is so filthy you have no idea where to even begin. Or you're in a time crunch and need this mess cleaned up fast. Give us the keys and a few days and we can fix those cleaning problems fast! Maybe it is a rental and the last tenant left a mess. This type of kitchen cleaning is common for property managers.
Commercial Restaurant Kitchen Cleaning • Floors • Walls • Ceilings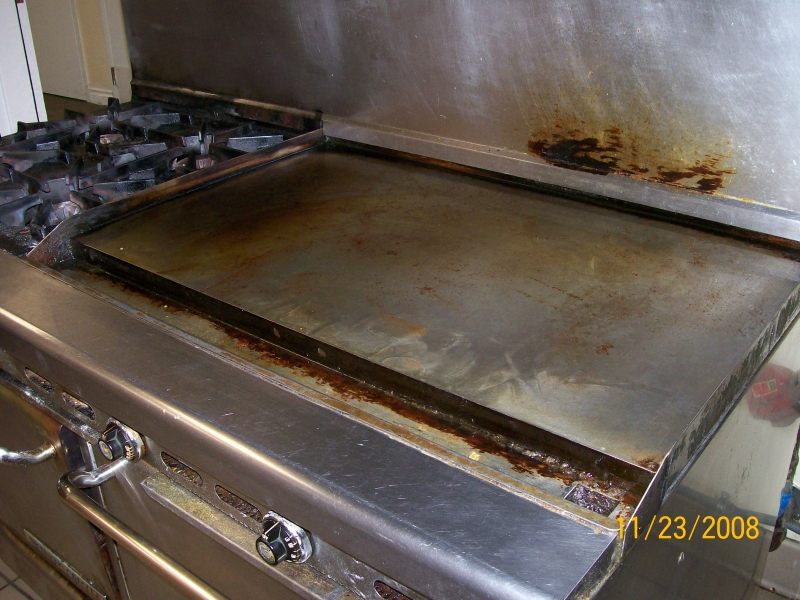 After you get your place cleaned up, you may want to consider these options:
We have many customers who like their equipment cleaned on a regular basis.
We have many options to choose from:
Floor Maintenance- We have special floor cleaning equipment that pressure washes and removes the dirt through our water processor. We have many customers that have us clean their floors, daily, weekly, bi-weekly, monthly and quarterly, or when they have their hoods cleaned.
Timed Maintenance- Price varies depending on crew size. You can hire us to come in and clean anything you want. We have one customer that purchases 3.5 hours of cleaning every other week. We wipe their hoods out and clean their filters and then spend 2 hours cleaning whatever we see that needs cleaned. It might be stoves or walk-in coolers or ceilings or walls. We have done this for this customer since 2008. They have a very clean kitchen. We take a lot of pride in making sure of it.
Preventative Equipment Maintenance- We use CRR for this and they can come in on a regular basis and fine tune your equipment, tell you when something is about to break and fix things while there. Keeping your equipment running efficiently will save you money and revenue loss from break downs. We have a special ability to get things clean; we make things look great again whatever your cleaning needs are, we can take care of them for you. We can save you thousands of dollars by cleaning it instead of replacing it.