Fire Extinguisher Service for Commercial Kitchens in Parkland
Having fully functional fire extinguishers gives your commercial or industrial kitchen a strong first line of defense against a fire accident.
Therefore, you must get fire extinguisher inspection done on a regular basis. You are also required by law to ensure you have annual fire extinguisher maintenance done by qualified professionals in your commercial kitchen.
Call A and R Hoods for fire extinguisher service in Parkland, WA. We will help you maintain properly inspected and tested fire extinguishers. We appreciate that you want seamless fire extinguisher inspection and fire extinguisher maintenance services that keep your commercial kitchen protected from fire damage as well as meeting all local codes.
You can count on us for the superior fire extinguisher service that you want. We have established ourselves as one of the most trusted sources for fire extinguisher service in the Parkland area by:
Working with sharp attention to detail
Using advanced tools and equipment
Adopting an exhaustive fire extinguisher inspection checklist
Doing code-compliant work
Meeting the stringent NFPA standards
Taking all necessary safety precautions
Fire Extinguisher Inspection in Parkland Restaurants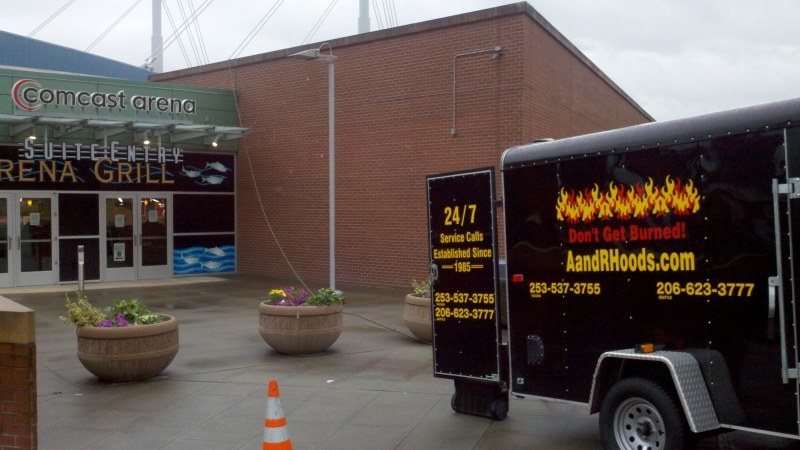 Your responsibilities as a restaurant owner include knowing how often fire extinguisher inspection in your Parkland facility should be done and making sure that it is done in due time by trained fire extinguisher maintenance experts.
Our company can help you maintain your fire safety devices in top working condition. We send in skilled, experienced and diligent technicians to inspect the extinguishers. They do everything required to ensure your fire extinguishers are:
Fully charged
Working correctly
Readily accessible
Before leaving, our technicians attach fire extinguisher inspection tags and tamper seals as a documentation of your equipment's compliance for a one-year period.
Why Choose Us for Fire Extinguisher Maintenance in Parkland?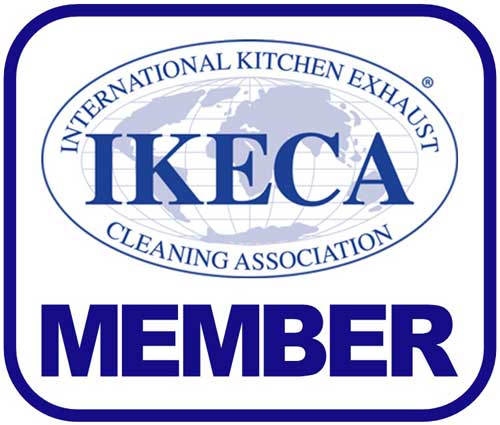 Wondering which fire extinguisher service provider to choose for meeting your fire extinguisher maintenance requirements in Parkland? Consider hiring us!
Calling us for fire extinguisher maintenance services assures you of the complete peace of mind that comes from working with a company that:
Has been in business since 1985
Is licensed, bonded and insured
Enjoys a reputation for fast, accurate, economical and hassle-free services
Offers 24/7 emergency fire extinguisher service
We have your fire extinguisher maintenance job scheduled at your convenience and completed flawlessly, to your full satisfaction. So, think no more; call us today for a free estimate of fire extinguisher service cost.
Call A and R Hoods at 253-777-3880 for the finest fire extinguisher inspection services in the Parkland area.