Kitchen Equipment Cleaning Gig Harbor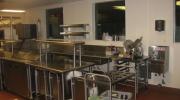 If you are in the food service industry, you know how important kitchen equipment cleaning is for your Gig Harbor, WA area business. Professional cleaning gives you a spick and span working space but also helps during external inspection! When you are searching for reliable commercial kitchen equipment cleaning services, call A and R Hoods.
We make your restaurant equipment cleaning task easier. Our experienced team knows the ins and outs of commercial and industrial kitchen equipment cleaning. Professional restaurant cleaning services can do the work more systematically and quickly without disrupting your business.
In other words, our restaurant equipment cleaning services spell convenience! We never hesitate to put in that extra effort to give you the best kitchen equipment cleaning results.
We are great for the job as we:
Have trained professionals
Can clean even the difficult to reach areas
Have appropriate equipment for effective cleaning
Restaurant Equipment Cleaning Gig Harbor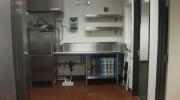 Serving healthy and tasty food is the secret to running a successful restaurant, and professional restaurant equipment cleaning in your Gig Harbor area business can pave the way to achieve your goals. We provide complete kitchen equipment cleaning solutions to ensure safe food preparation.
We clean almost anything you can think of to maintain a sanitary kitchen, including:
Floor, wall, and ceiling
Oven, grill, and broiler
Refrigerator, stove, counter, and shelves
Hiring restaurant equipment cleaning pros like us for your business is the best way to ensure good quality food is served to your customers every time.
Gig Harbor Restaurant Cleaning Services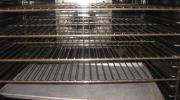 Whether it is a commercial stove cleaning service or commercial hood cleaning, our restaurant cleaning services in the Gig Harbor area are offered with you in mind. By scheduling daily, weekly or monthly restaurant cleaning services with us, you never have to wonder when to begin the restaurant equipment cleaning and how to handle the time-consuming task.
It does not matter if you are new to the restaurant business or have been there for long, daily cooking operations make kitchen cleaning a must! Expecting your staff to handle the tough grease may be asking too much.
We use state-of-the-art equipment for restaurant cleaning services that put your kitchen in the best possible shape. We offer three kitchen equipment cleaning options:
Surface cleaning
Deep cleaning
Turnkey
Call A and R Hoods at (253) 777-3880 for kitchen equipment cleaning service in the Gig Harbor area. Our restaurant equipment cleaning includes working on kitchen ovens, fryers, and stoves. Contact us today for efficient restaurant cleaning services!