Vent Hood Cleaning in Seattle * Preventing Grease Fires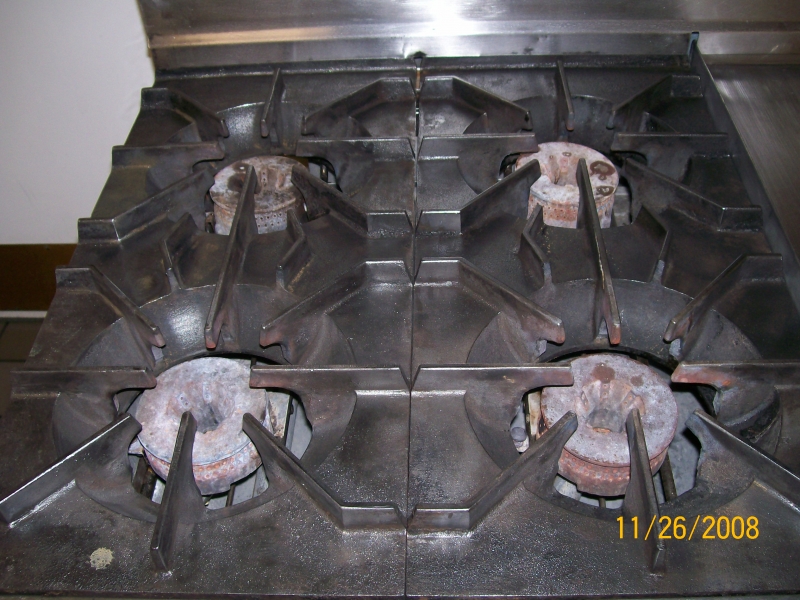 A dirty vent hood in a commercial kitchen can increase the risk of restaurant grease fires. Regular vent hood cleaning can dramatically reduce the chance of restaurant grease fires. Vent hood cleaning not only reduces the fire risks; it also improves the overall performance of the exhaust system.
We have been providing vent hood cleaning services for years, and have built a reputation for delivering top quality service at honest prices. No matter how big or small the vent hood cleaning job may be A and R Hoods is committed to getting the work done to the highest professional standards.
We are certified and licensed to perform vent hood cleaning in the Seattle, WA area. We offer:
Fast response
24/7 availability
Free estimates
Great results
Exhaust Hood Cleaning in Seattle * Hood and Exhaust System Cleaning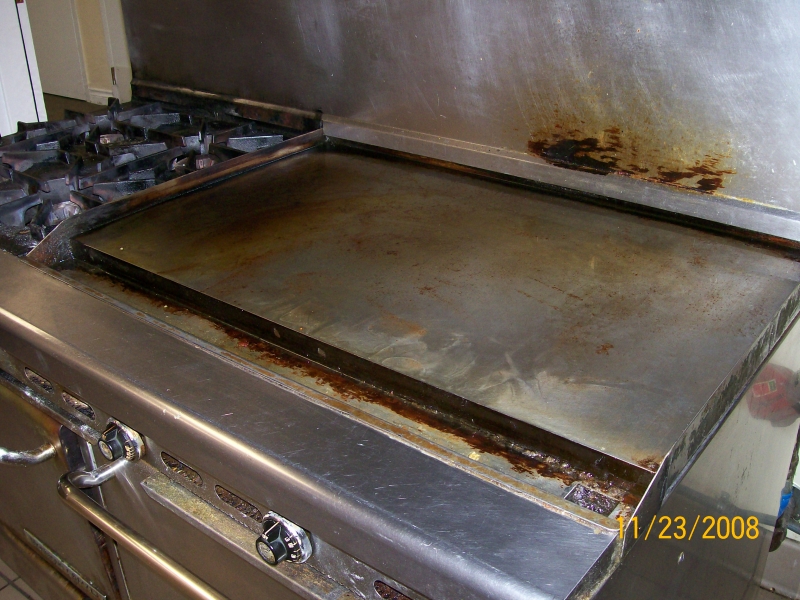 We offer customized exhaust hood cleaning services for commercial kitchens in:
Hotels
Restaurants
Cafes
Diners
By combining the best quality cleaning techniques, materials and excellent customer service, we have become the leading provider of exhaust hood cleaning services in the Seattle area.
We understand that as a commercial owner or manager, it is important for you to control costs. That is why we keep our exhaust hood cleaning prices as fair and reasonable as possible. And, we work with your schedule to make sure exhaust hood cleaning does not disrupt your business operations.
Let Us Help Reduce the Risk of Restaurant Grease Fires in Seattle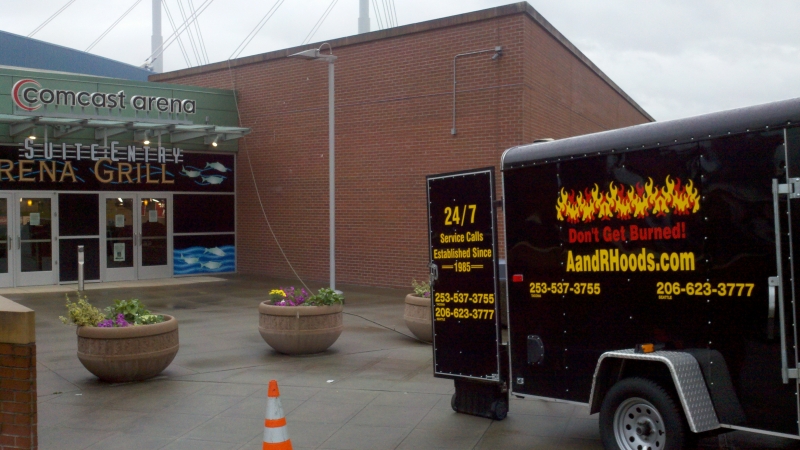 Every year many restaurant grease fires are reported. Most of these restaurant grease fires are caused by dirty hood and exhaust systems. One of the best ways to prevent restaurant grease fires in Seattle is to have your hood and exhaust system regularly cleaned.
Regular cleaning not only reduces the risk of restaurant grease fires, it also ensures compliance with fire and health codes. Count on us for your vent hood cleaning needs in Seattle. Whether you are looking for a one-time service or regular cleaning, we offer professional cleaning services for exhaust systems of all sizes.
Let us help you provide a safe and secure environment for your workers and customers. Our cleaning involves every part of the hood and exhaust system, including:
If you require any further information on our exhaust hood cleaning services in Seattle, feel free to call A and R Hoods at (253) 777-3880. We look forward to speaking with you!