Fire Extinguisher Service for Commercial Kitchens in South Hill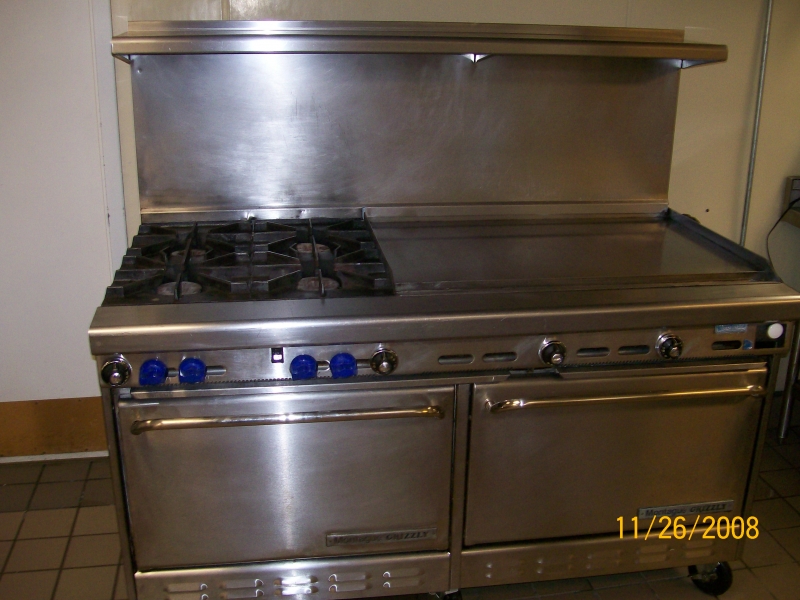 Just by the fact of what they do, the potential for a fire exists for commercial kitchens. Because of this, commercial kitchens are governed by some very strict codes and laws. Commercial kitchen owners and kitchen managers want to have a fire extinguisher service company they can rely on.
A and R Hoods is that company. We offer quality fire extinguisher services for commercial kitchens in South Hill, WA. We help all our commercial kitchen clients maintain the level of safety they want by offering fire extinguisher maintenance and service plus these other commercial kitchen safety services:
Hood and duct cleaning
Pressure washing
Kitchen equipment cleaning
HVAC repair and service
Fire extinguisher inspection must be done on a regular basis. We offer our clients a regular maintenance schedule for fire extinguisher inspection and service so they can focus on running their kitchen. With us as your company providing fire extinguisher services, you need not worry about anything.
Fire Extinguisher Inspection in South Hill Restaurants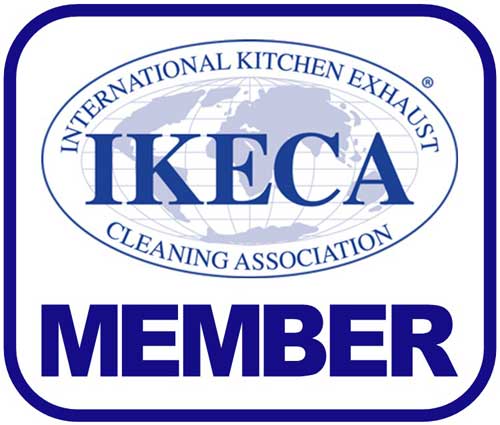 Commercial kitchens often run the risk of fires as they have oil spills and grease that builds up over time. They need to know their fire extinguisher is properly functional and have fire extinguisher inspection done frequently.
We have been providing fire extinguisher inspection services for South Hill restaurants for a long time. You can trust us as we follow the complete fire extinguisher inspection checklist which includes checking the following:
The extinguisher is properly located
Its tag expiration date is current
Whether properly capped
Fully functional and working
We will provide the fire extinguisher inspection certification only after we have thoroughly inspected your fire extinguisher and are satisfied it is working properly. We offer you all of this coupled with the best in customer service and very affordable prices.
Why Choose Us for Fire Extinguisher Maintenance in South Hill?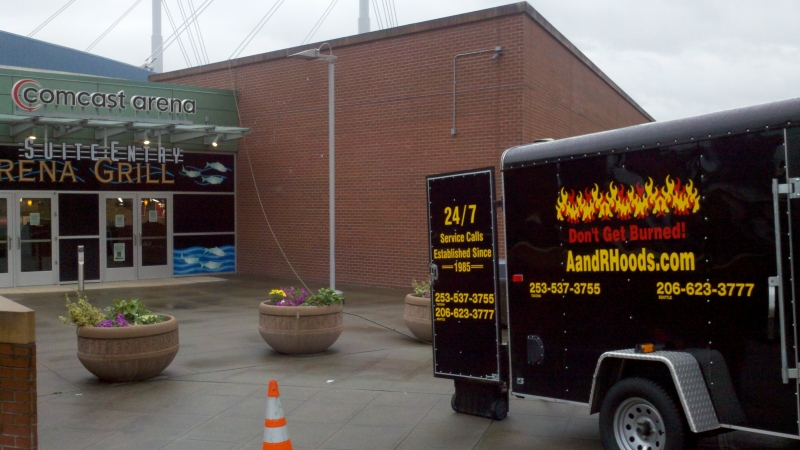 With the number of companies offering fire extinguisher maintenance services in South Hill, choosing the best one can be a difficult task. You want a fire extinguisher service company that is responsive and has your best interests in mind.
You should choose us for fire extinguisher maintenance services for your commercial kitchen in South Hill as we are:
Experienced
Expert
Efficient
Affordable
We follow a regular fire extinguisher maintenance schedule for your extinguisher inspection and maintenance giving you the peace of mind your kitchen will meet all fire extinguisher codes.
Call A and R Hoods at (253) 777-3880 for your fire extinguisher services in South Hill. You will be glad you did!