Kitchen Equipment Cleaning South Hill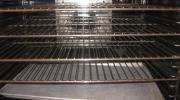 Commercial kitchens are operating non-stop every day. In the hustle and bustle of the restaurant industry, we understand if you cannot focus on the cleaning part. After a busy day at work, kitchen equipment cleaning seems like daunting job to do. Well, worry no more! A and R Hoods provides professional kitchen equipment cleaning services in South Hill, WA.
We specialize in restaurant equipment cleaning jobs ensuring minimal disruption to your daily operations. Call us for kitchen equipment cleaning in South Hill as we operate seamlessly in:
School or college cafeterias
Industrial kitchens
Hotel and restaurants
Hospitals and nursing homes
We are the name you can rely upon. Reach us for commercial kitchen equipment cleaning projects done with the utmost efficiency at affordable rates.
Restaurant Equipment Cleaning South Hill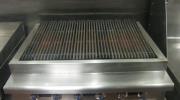 To maintain health and hygiene standards in commercial kitchens, routine cleaning is necessary. However, you cannot trust just anyone for this skill demanding job. For times like these, get in touch with us for restaurant equipment cleaning. It is important to hire professionals like us for restaurant equipment cleaning in South Hill as we:
Work within local codes and guidelines
Aim for 100% customer satisfaction
Focus on working quickly and efficiently
Use FDA approved chemical cleaning products
Hiring restaurant equipment cleaning pros like us ensures that the area and the equipment stay in top notch condition. We have the necessary skill, experience and equipment to ensure that the restaurant equipment cleaning project goes on smoothly for you. Let us do all the dirty cleaning work while you focus on cooking and serving the best food to your customers.
South Hill Restaurant Cleaning Services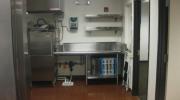 A poorly maintained kitchen is a hub for contamination and unhygienic conditions. We understand that you do not want to be stuck in that situation which is why we recommend our restaurant cleaning services. You can count on our restaurant cleaning services anywhere in South Hill as it is:
Extremely time efficient
Affordable
Carried out by professional cleaners
Available round the clock
As licensed, bonded and insured cleaners, we assure you that our restaurant cleaning services are safe and reliable. When you opt for our restaurant cleaning services, we take care of walls, floor, oven, stoves, fryers etc. to give you a comprehensive solution. Place your trust in us and our restaurant cleaning services for efficient and detail-oriented cleaning solutions.
Looking for restaurant cleaning services? Call A and R Hoods at (253) 777-3880 for top quality kitchen equipment cleaning job in the South Hill area.