Kitchen Equipment Cleaning Spanaway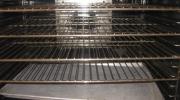 Efficient and clean equipment is one of the most essential requirements for any kitchen to function smoothly. In fact, regular kitchen equipment cleaning is critical not just for hassle-free operation of the facility but also for ensuring that the place:
Stays hygienic
Produces food that is safe to eat
Complies with the local codes
Does not have a grease fire break out
At A and R Hoods, we offer kitchen equipment cleaning services in the Spanaway, WA area for commercial kitchen owners or managers who are particular about maintaining clean premises.
Since 1985, we have been providing comprehensive restaurant cleaning services throughout this region and beyond. Restaurant equipment cleaning is a job we are expert at. We can handle a kitchen equipment cleaning job in Spanaway for any big or small facility.
Look no further and contact us today to schedule restaurant equipment cleaning services.
Restaurant Equipment Cleaning Spanaway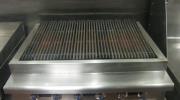 A DIY approach to commercial kitchen equipment cleaning is not advisable. The job calls for deep cleaning of a number of appliances and surfaces, including:
Fryers
Grills
Ovens and stoves
Exhaust hood
All these accumulate a lot of grease and grime that is tough to clean off. Thankfully, we have restaurant equipment cleaning experts who know how to deal with such filth. Have faith in our abilities and choose none but us for the restaurant equipment cleaning required in your Spanaway facility.
Whether you are looking just for commercial stove cleaning services or are interested in complete kitchen equipment cleaning, we are the specialists to work with. We send seasoned technicians with the most advanced cleaning tools and solutions to your location. After they are done with the restaurant equipment cleaning, everything in your kitchen is sure to look like new.
Spanaway Restaurant Cleaning Services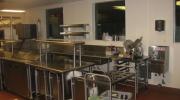 The quality of restaurant cleaning services you get has a major impact on the success and survival of your business. Take care about who you hire. There may be several companies around providing restaurant cleaning services for Spanaway residents, however, not all of them are equal.
Come to us for restaurant cleaning services that are second to none in sincerity, workmanship, quality and professionalism. Our technicians are proven pros who:
Take pride in doing seamless work
Do not cut corners on the job
Follow a detailed restaurant cleaning checklist
Are committed to protecting your best interests
Hire A and R Hoods for restaurant equipment cleaning in the Spanaway area. Call (253) 777-3880 for the finest restaurant cleaning services near you.