Kitchen Equipment Cleaning Olympia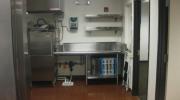 We are all aware that the kitchen equipment at commercial sites is continuously used and are large pieces of equipment. Therefore, cleaning them is time-consuming and takes away from other kitchen duties. We solve this problem with the help of professional kitchen equipment cleaning service. Wondering where you can get the help you want?
A and R Hoods provide most exceptional kitchen equipment cleaning services to Olympia, WA, area commercial properties. With decades of experience in the industry, we can guarantee that our kitchen equipment cleaning services will leave behind no dirt.
Call us for any industrial kitchen equipment cleaning job in the Olympia region and we will:
Work promptly
Use the best material for top-notch cleaning
Deliver quality services at competitive rates
Restaurant Equipment Cleaning Olympia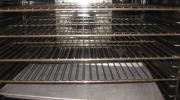 Whether you need help with commercial stove cleaning or with other equipment like ovens and fryers, we have your back. Our restaurant equipment cleaning services are thorough and quick, so your equipment can become sparkling once again. Anytime you call us for a restaurant equipment cleaning job; we deliver beyond expectations
You can count on us for restaurant equipment cleaning job in the Olympia region because we are:
Licensed, bonded, and insured
Available round the clock
Responsible and passionate
Honest and transparent
Let your chefs worry about their menu while we take care of the restaurant equipment cleaning efficiently. Our cleaners work hard to clean every piece of equipment, so your restaurant meets the industry accepted hygiene standards. Call us for our exceptional restaurant equipment cleaning services today.
Olympia Restaurant Cleaning Services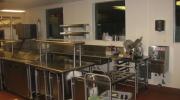 Are you looking for efficient restaurant cleaning services near you? If yes, then your search ends with us. Established in 1985, we work passionately to deliver professional and quality services. You can count on our restaurant cleaning services to:
Clean every corner
Pay meticulous attention to detail
Done by trained and experienced cleaners
Make your restaurant spot free
Do not waste time by working with non-professional cleaners. To achieve the highest quality of cleanliness, get in touch with us for our restaurant cleaning services in and around Olympia.
Our restaurant cleaning services are hassle-free, so you can just sit back and relax while we take care of every piece of equipment and corner of your restaurant.
Need help with commercial kitchen equipment cleaning? Call A and R Hoods at (253) 777-3880 for our efficient restaurant cleaning services in the Olympia region.